Lectures, Symposiums & Others
Events Arranged to Commemorate the 150th Anniversary of the Birth of Dr. Chikuro Hiroike(1866~1938)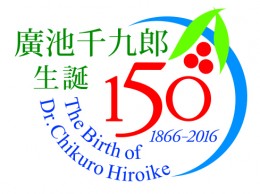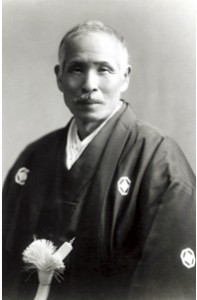 The following academic collaborations, symposia and international conferences took place in 2015 in connection with this anniversary.
 ・Nang Yang Polytechnic, Singapore, 23rd March 2015
President Nakayama gave a lecture to staff and students at Nang Yang Polytechnic on the following theme: "What is the secret of the longevity of Japanese enterprises? Discerning the contribution of morality to business".  
・Friedrich Schiller University, Jena, Germany, 6th and 7th July 2015
President Nakayama gave a lecture entitled, "Tradition is to Pass on the Flame, Not Worship the Ash—from the Viewpoint of Japanese Traditional Culture, Business and Morality".
・International conference on Character, Virtue and Citizenship, Tokyo, Japan, 23rd and 27th July 2015
The conference was co-hosted by Professor Norio Ikeno of Hiroshima University, Director of the Research Initiative for Developing Learning Systems (RIDLS), and Professor Tazuko Aoki of Okayama University.
The conference theme was "The Importance of Education for Virtue, Character, Moral and Social Responsibility: How do People learn them?" President Nakayama was invited, as a keynote speaker, to deliver a presentation "On Improvements in Japanese Moral Education." Other keynote speakers included Professor James Arthur of the University of Birmingham, Director of The Jubilee Centre for Character and Virtues, and Professor Jon Davison, also of the University of Birmingham and The Jubilee Centre for Character and Virtues. President Nakayama enjoyed a friendly reunion with them.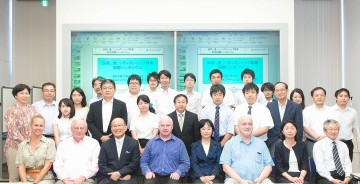 ・A lecture meeting with the Jubilee Centre for Character and Virtues (JCCV) at Reitaku University, 14th September 2015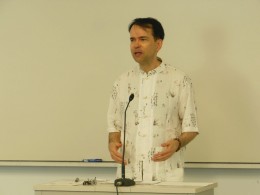 The CMSE, in conjunction with the Institute of Moralogy, hosted a lecture meeting with the JCCV. It began with an opening address by President Nakayama, after which Professor Ono delivered a brief lecture on the "Outline of Moralogy." This was followed by an enlightening lecture, entitled "The theoretical and conceptual foundations of the Jubilee Centre", by the main speaker, Kristján Kristjánsson, Professor of Character Education and Virtue Ethics at the Jubilee Centre, and its Deputy Director. He explained the projects completed and in progress at the JCCV, and illustrated the importance of character education with reference to his recent book, Aristotelian Character Education (Routledge, 2015). The CMSE will translate this book into Japanese for publication in 2017.
 ・Saint Martin's University, the United States, 30th October 2015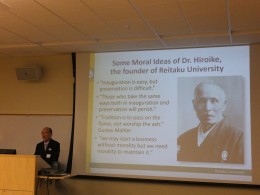 At a symposium on "Higher Education for a Sustainable Future: Perspectives Across the Pacific", President Nakayama gave a lecture on "Morality, Sustainability and Higher Education—from the Viewpoint of Cultural and Business Studies", while Professor Inukai offered a presentation entitled "A Global Community and a Global Ethic — A Case Study: Reitaku University". 



・Vietnam National University Ho Chi Minh City, 11th December 2015
The Center for Ethical Studies was established as the first research institution for morals and ethics in Vietnam. The CMSE cohosted an international conference on "Vietnamese and Japanese Cultures: Integration and Development". President Nakayama gave a keynote address entitled "Science, Religion and Morals-The Research on Civilization Theories"; Professor Horiuchi then spoke on 'The Dedication of Faith System to Society: Faith-based Social Capital in Japan' while Professor Inukai delivered a lecture on 'Altruism for Global Ethics: the Common Values of Religions'.